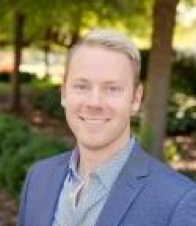 As a lifelong musician, I have spent decades exploring the many facets of the music industry. After graduating from Belmont University in 2007 with a degree in Commercial Music, I pursued work on both the creative and business sides of music. I spent two years as a Music & Talent Coordinator for the Gospel Music Channel, now called UpTV, before finding a home at JKC Artist Group. At JKC Artist Group, I am primarily involved in the management of Amy Grant productions and acquiring and developing JKC Artist Group's newer acts.
I am a member of the Gospel Music Association Honors Committee, the Friends of the Arts at Belmont University board, and enjoy participating in other events and projects within the Nashville music community. Prior to joining the staff at DPC, I was organist at Brentwood Baptist Church, and have spent over twenty years serving as organist in Methodist, Catholic, Presbyterian, and Disciples of Christ congregations. At Donelson Presbyterian, I enjoy the creative flexibility to blend the unique talents and musical styles available within the church and surrounding community to enhance the worship life of a diverse congregation.
When not at the keyboard, I enjoy playing tennis, swimming, biking, and I am an avid golfer. My wife Chelsea and I are very much at home in Nashville with our daughter Harlow, son Benning, and twin daughters Bellamy & Becall.
---